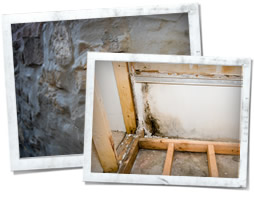 416-820-2090
information@thewaterproofer.ca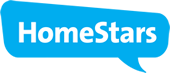 Click here to see our
HomeStars Reviews
about us
Why Should I Choose The Waterproofer?
We all want the best for the things in life that are important to us - our children, our families and friends. For many people, their home is their single most important asset.  We know you want to give your home the highest quality, most professional service you can - so choose The Waterproofer.
At The Waterproofer, we made a conscious decision to do one thing only, and to do it better than anyone else.
We use only the best equipment and materials.
The Waterproofer is the only basement waterproofing company in the GTA that uses infrared camera thermography to pinpoint all the sources of moisture in your basement, so you know the job has been done right the first time.


Our employees are trained to provide superior levels of customer service and professionalism. The Waterproofer's employees are thoroughly screened during the pre-employment process and are hired based not just upon their technical skill and experience but also on their ability to focus on customer service. Our employees all wear uniforms, and, before ever going to your home, they are trained in-house on our highest levels of customer service and professionalism. To us, your property is not a "job site"; it is your home, and we treat you and your home with the respect and courtesy we would give our own families and homes.


We give you a detailed, written quote so you know precisely what you are paying for. Our sales trucks are outfitted with computers and printers so we can provide you with a detailed written quote "on the spot" after concluding our free, no-obligation in-home consultation. If you choose to accept our quote, it becomes the contract between us and will not be changed unless you sign a change order. There are no "surprise" charges with The Waterproofer.


We give you peace of mind
The Waterproofer is fully licensed and insured, including Workplace Safety and Insurance coverage. Our principals have over 50 years business experience. We are a member of several professional trade associations, including BILD (the Building Industry and Land Development Association), the Ontario Home Builders' Association and the Canada Home Builders' Association. The Waterproofer has also been granted a membership in Renomark™, which evidences our commitment to the highest levels of professionalism.
interested in learning more?
health concerns

Excess moisture can cause mold, fungus or mildew to grow
Certain molds can be harmful to your health
Not all molds are dangerous
Mold need four components to grow; oxygen, mold spores, organic material and water

blog